How to Have a Wi-Fi Free Experience in Marfa
Taking the time to unplug is necessary. And if you're heading to the culturally expansive outpost of Marfa (which you should be, because it's a bucket list road trip), you probably won't have much of a choice. Once you're west of Odessa on I-20 and that signal starts to dwindle away, embrace it and the rules of Far West Texas.
First off, there are a few basic guidelines to remember when you're heading to a small town destination. These aren't exclusive to Marfa, but they're worth noting to make sure that you have a great time and refrain from pissing anyone off while you're there:
Don't be in a hurry to do anything because no one else will be. Don't speed and don't be a jerk.

Plan ahead, but embrace the possibility that any kind of plan may fall apart.

Mind the signs, respect the locals, and leave the landscape better than you found it.
Despite its small population, this little west Texas town offers quite a bit in terms of lodging, but a festival weekend or wedding can change all of that. (See Rule 2.) El Cosmico is great for those that crave the glamping experience and require indoor showers — though you can also bring a tent to *actually* camp. Elsewhere, Hotel Saint George, Hotel Paisano, and Thunderbird are also all great options. A quick Airbnb search for available housing also tends to pay off, too. We're big fans of Airbnbs for road trips, after all.
If you're somewhat familiar with Marfa, you've probably heard about the art scene. Minimalist artist Donald Judd relocated to Marfa from New York in the '70s, and the town has been a major player in the art world ever since. Be sure to make reservations for the Chinati Foundation, Judd's 340-acre contemporary art museum, along with the Judd Foundation, for guided tours of select works as well as Judd's private living and working spaces. And if you weren't able to score a spot in one of their daily tours (shame), Judd's 15 Untitled Works in Concrete are available for self-guided viewing during Chinati's business hours. Just promise all of us you're going to read the signs and refrain from standing, leaning, or crawling on the art. (See Rule 3.)
Once you've finished up at Chinati, make sure to head over to Ballroom Marfa to see the current exhibitions. The contemporary art space recently unveiled Stone Circle, a semi-permanent work by Haroon Mirza, just outside of town. They're also the folks behind the infamous (and now Simpsons-approved) Prada Marfa, located about 30 miles northwest in Valentine. Make sure to take the time to walk around and explore the town — there are so many great galleries to explore. And if their hours are appointment only, don't be afraid to call. Provided, you know, you have reception.
A full West Texas experience should last much longer than just one weekend, but if you're feeling ambitious (or everything in Marfa is closed), Big Bend National Park is about two hours away. Head out early, fill up the car while you're in town (don't forget water!), and hit the trails. If you're up for a bigger trip, rent a cabin in Chinati Hot Springs in Presidio, a super-scenic three hour drive west. But if you stick within the city limits, grab a sweater and a blanket and drive back east on US-67 to the Marfa Lights Viewing Area after dusk to catch an amazing view of the Milky Way, a handful of planets, and maybe even a mysterious glowing orb or two.
There are plenty of places to eat in town, but see Rules 1 and 2 above. Hours change, there can be long waits, places close… it happens. Weekends are generally pretty lively, but it can be slim pickings if you're there during the week. And if you're there on a weekday during the off-season, I hope you like Dairy Queen.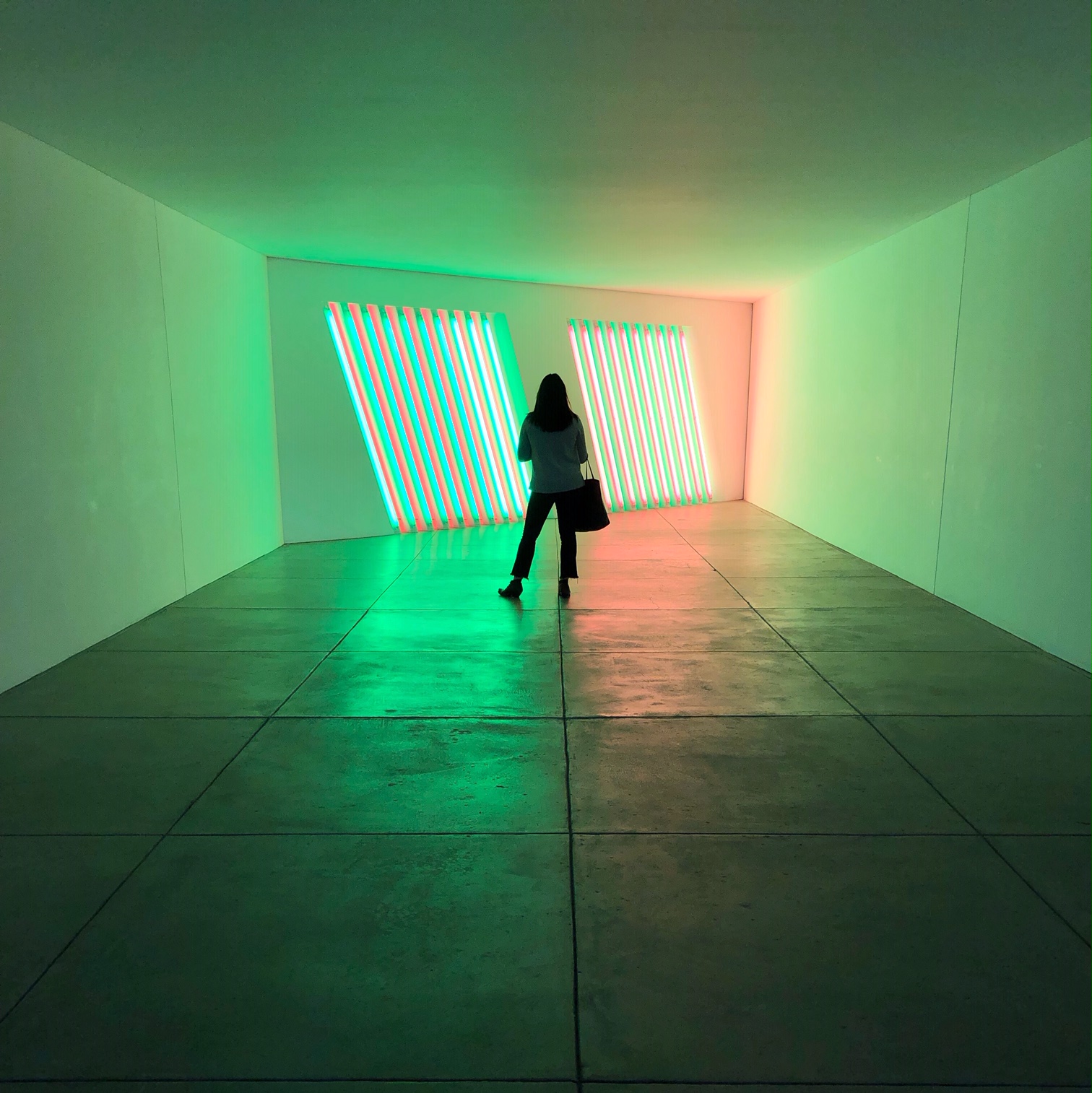 Breakfast at Buns 'n Roses is usually my go-to for the first morning; the menu is pretty large and the relaxed service gives me time to enjoy my coffee and plan the day. Coffee at Frama is also a must. There are also quite a few options for lunch — the burrito lady at Marfa Burrito (cash only), The Water Stop, Boyz 2 Men/Bad Hombres (cash only), and Food Shark are all solid lunch choices that keep consistent hours. Reservations at Cochineal is always a good idea (if the fig pudding is on their ever-changing dessert menu, you HAVE to try it), along with a call-ahead order to Pizza Foundation for a sunset picnic. Or if you'd rather cook for your crew, pick up your groceries at The Get Go or Porter's.
If you're thirsty, there are bars for that. Lost Horse Saloon is the local dive complete with pool tables, cheap drinks, and every dog in town. If there's live music or a DJ playing for the night, be sure to stick around. Al Campo has quite the wine list and small bites menu (the queso is an *experience*) and if you're in town from Spring Break to Thanksgiving, grab drinks and majorly satisfying bar nachos at Planet Marfa. Hotel Saint George's bar, La Venture, also has a pretty solid happy hour, so go order a round of margaritas during that time frame. And speaking of spicy cocktails, Jett's Grill (Hotel Paisano's bar and restaurant) has a scorpion mezcal concoction that'll light you up.
Marfa is known for its gorgeous landscape and art community, and the local shops definitely reflect that. Find your next closet staple at Ashley Rowe, check out the awesome art collection at Wrong, get a relaxing CBD facial at Mira Marfa, shop the crazy-good vintage selection at Raba, browse the stunning handmade boots and leather goods at Cobra Rock… if a store is open, go inside. Talk to the artisans and owners. There's so much to see. If you're on your phone the entire time, you're going to miss it.
All photos via Allison Collins, @wheeler.collins